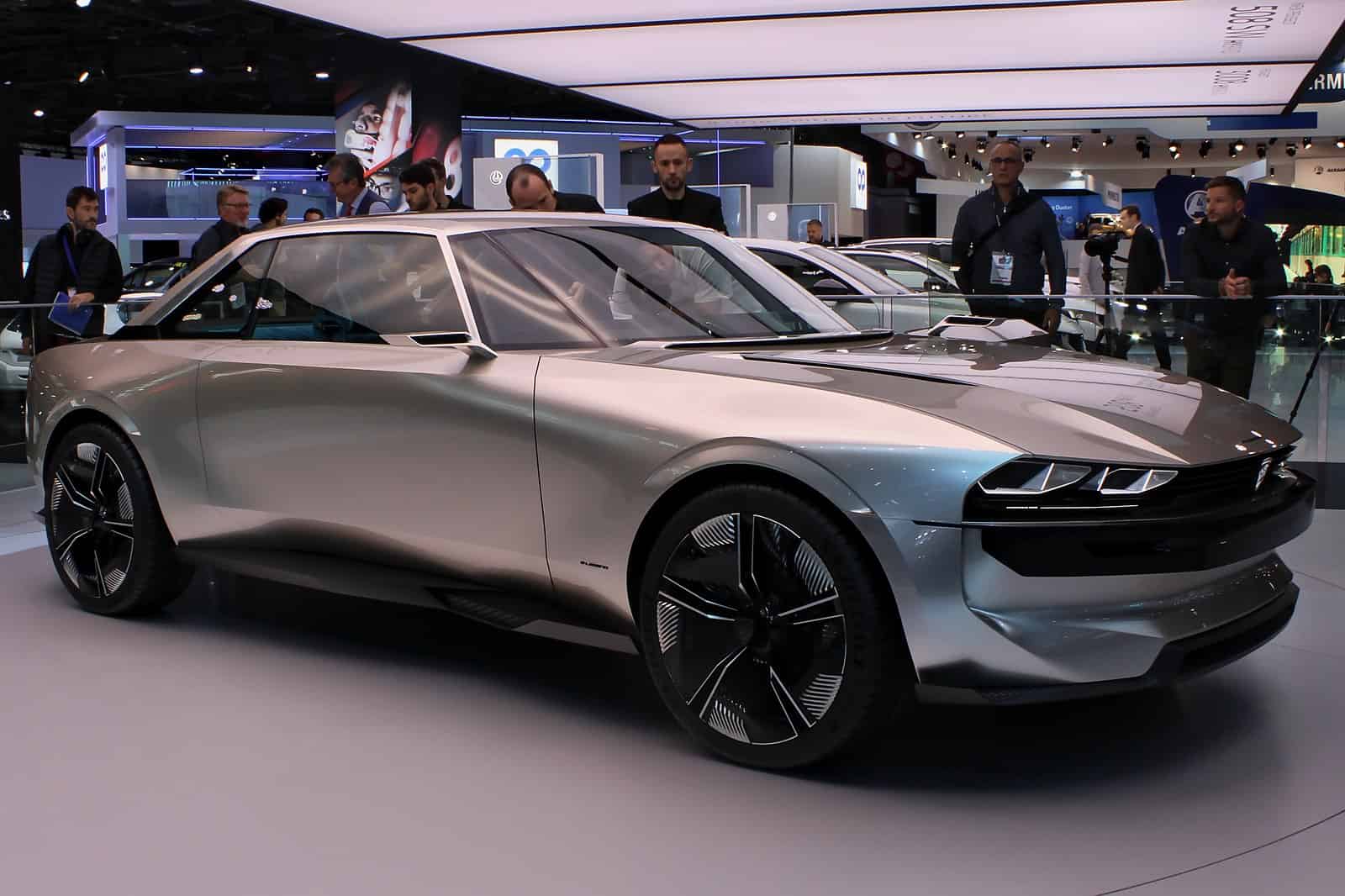 Car Review of Peugeot e-legend
Did you think that the world's automakers have given up on retro coupes? Well, think again because Peugeot has decided to take the retro 504 coupes on the next level of a futuristic makeover.
The concept car's production is soon to be started, and we cannot wait to see an impressive design and performance line being executed in a modern way. The concept was unveiled during last year's Paris auto show.
Driverless technology and an all-electric power train are undoubtedly two of the most prominent features about this Peugeot e-Legend concept. Fortunately, the Peugeot's style, design, and the auto-engineering team have stayed focused on improving the practicality of the car rather than making hollow claims.
Let's take a closer look at this much-awaited production car, shall we?
Read also: Luxury SUV DS7 By Citroen
Peugeot e-legend exterior – Modern and practical
If you are getting frustrated from impractical modern car styling, the Peugeot e-Legend is here to give you a fresh start.
The team has certainly done a great job in making the exterior of the car much practical and user-friendly by forsaking the addition of unrealistic overhangs. At a glance, appropriately sized windows and 19-inch practical wheelbase are among the prominent ascertains of practicality in this modern concept.
An intricately crafted faux grille heightens the grandeur of a square front end. Furthermore, we have an illuminated Peugeot badge on the front, sculpted wheel arches, LED lines, protruding black aluminum beams as evidence of manufacturers modern take on Peugeot e-Legend.
Side cameras, small displays located on C-pillars, over side mirrors and Welcome message bar upon unlocking the car are among the contemporary tweaks found in Peugeot e-Legend concept.
Peugeot e-legend interior – Mix of style and convenience
It seems that the automaker has placed particular emphasis on making the Peugeot e-Legend as convenient as possible. The bird's eye view of cabin reveals classic velvet seats complemented by 60s style wood carvings all inside the cabin.
The front footwell boasts a next-generation infotainment system featuring a curved 49-inches curved screen. Six-inch touch screen controls and voice activation can be used to access the infotainment and digital display systems of this car.
Peugeot e-legend Performance – All-electric
Peugeot e-Legend is one step ahead in the future of electric cars. The concept avows an impressive powertrain of 456 bhp generated by a 100kWh battery pack. The automaker has already claimed the car to accelerate from 0mph to 62mph in less than 4 seconds.
You can expect a top speed of 137, and a range marked at 373 miles. Rapid charging system tops up 80% charge deficit in 25 minutes only!
Peugeot e-legend safety – Dual autonomous driving modes:
Peugeot has hinted at the introduction of two autonomous modes which vary in the extent of driver's involvement in controlling the autonomous drive.
The driver can either enjoy laid back yet engaging autonomous drive on comfort mode or choose to unleash the full driverless potential in the sport mode.
Another exciting thing about this car is that the front seats recline and steering wheel folds into the dashboard during the autonomous drive.
Read also:  Lexus Luxury Minivan 2020 Car Review
Peugeot e-legend Pricing:
The price of the car had not revealed yet.
Follow @TuaPuiSays on Facebook and Instagram for more food news, car reviews and travel highlights.