Latest Update For Singapore CoVid-19 Circuit Breaker, Bubble Tea Shops To Be Closed And More New Measures
Singapore had announced and gone into the Circuit Breaker previously as a measure for the CoVid-19 on 3rd April 200). The initial period of the Circuit Breaker was from 7th April 2020 to 4th May 2020. However, the Prime Minister of Singapore, Mr Lee Hsien Loong had announced on 21st April 2020 that the Circuit Breaker will be extended until 1st June 2020.
Besides the previous measures of what you can and cannot do during CoVid-19 circuit breaker, there will be additional measures to be introduced as well in order to further reduce the transmission of CoVid-19.
1) 4 Popular Markets To Have Odd-Even Day Entry
The shoppers will only able to go the four popular wet markets based on the last digit of their NRIC number or Foreign Identification Number.
For example, those with even last digit of their NRIC (0, 2, 4, 6 and 8) will only be allowed to enter the market on even-numbered dates of the month while those with an odd number digit (1, 3, 5, 7 and 9) can enter on odd-numbered dates.
The location of the four wet markets is at.
Geylang Serai Market
505 Jurong West Street 52
20 and 21 Marsiling Lane
104 and 105 Yishun Ring Road (Chong Pang Market)
There might be possibilities that the other supermarkets and wet markets in Singapore to introduce similar restrictions.
2) Fewer Essential Services
There will be more business to be closed as the list of essential services been narrow down. in order to reduce the numbers of workers commuting daily. This will take effect from Wednesday, 22nd April 2020 onwards.
You can also read: McDonald's Outlets in Singapore Closing Till May 4th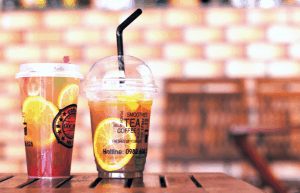 The list of businesses will be closed as below.
Standalone F&B outlets that sell only beverages, packaged snacks, confectionery or desserts. They include bubble tea shops that are not located in food courts, and shops that sell cakes or ice-cream such as Bengawan Solo and Haagen-Dazs.
All hairdressing and barber services which were allowed earlier to provide normal haircut.
Manufacturing businesses that make chocolate products, chips, crackers, ice-cream, sweets and cakes etc.
All F&B outlets in parks, including food vending machines but excluding hawker centres.
Retailers of pet food and pet supplies will be closed and to order online.
Car parks in parks, gardens and nature reserves will also be closed.
3) Schools
For the parents, the most important thing you would like to know about is the schools.
The home-based learning will continue until 4th May and the June school holidays will start early from 5th May 2020. The school will reopen on 2nd June 2020.
The Mid-year mother tongue language exams will also be rescheduled.
The O and A level, the H1 MTL papers, 1 and 2 that is scheduled for June 1 will be rescheduled to June 18, and the O and A level MTL B papers 1 and 2 on June 2 will be shifted to June 19.
The listening comprehension exam for O and A level MTL and MTL B will also be rescheduled from July 21 and 22 respectively to July 27.
As it will be a long school term for the kids, there will also be a one-week mid-term break from July 20th to 26th 2020.
We had covered some of the more important measures above. To learn more about the measures, do check out The Strait Times for more details and updates of the CoVid-19 Circuit Breaker.
Tua Pui Says hope that you will stay indoor during the Circuit Breaker period and do not go out unnecessary.
Stay united, stay safe and do take care.
Remember to follow @TuaPuiSays on Facebook and Instagram for more food news, car reviews, and travel highlights.