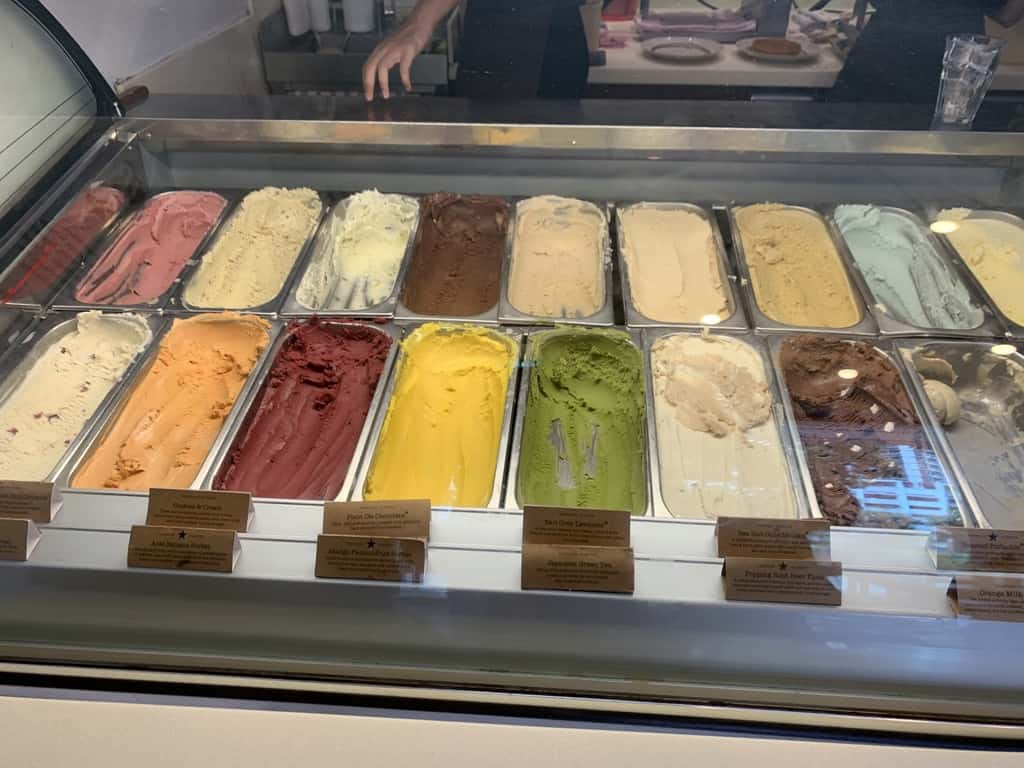 Calling all ice cream lovers!!!
Creamier, a popular cafe that serves ice cream hidden at the heartland area of Toa Payoh had announced that they will end their operations on the 30th June 2019 on their Facebook Page and website.
In case you have not heard of Creamier, they are an ice cream cafe that is well known for their creamy ice cream and crispy waffle.
Creamier started their operation at Blk 128, Toa Payoh Lorong 1, Singapore 310218 in November 2011. It had become popular for the residents staying around Toa Payoh ever since.
They can also be considered as one of the pioneers to open an ice cream cafe at HDB estates. Since then, a lot of similar shops also follow the trend in the opening at HDB estates.
Creamier has a wide range of ice cream flavors. The popular flavors are Pulut Hitam or Black Glutinous Rice, Thai Milk Tea, Earl Grey Lavender, and Sea Salt Gula Melaka. During this period, Creamier had also created a special White Rabbit Candy flavor to commemorate the shop.
We happen to be around Toa Payoh earlier and decided to head over to try their ice cream. We thought we went to the wrong place initially from the car park as it is well hidden at the corner of Block 128 Lorong 1 Toa Payoh.
The place is fully packed with crowds chilling at the cafe for ice creams and waffles. As we are rushing for time, we decided to order one scoop of Sea Salt Gula Melaka ice cream flavor. It is reasonably priced at $3.80.
The ice cream is creamy as mentioned earlier. Besides that, the ice cream is also soft and feel smooth when it is inside the mouth. The Sea Salt Gula Melaka flavor also filled up your mouth with the fragrance of Gula Melaka. It's amazing that they maintain the fragrance and sweetness level well, it does not feel too sweet.
We decided to order another cup of Orange Cranberry Vodka Ice Cream flavor to try. The ice cream is creamy and soft as usual but however, the taste of Vodka is not so obvious. We like the cranberry as it adds some texture to the ice cream when you put it into your mouth.
Before we leave, we decided to buy 3 tubs of Sea Salt Gula Melaka back for our family and friends. We will definitely be back and try their other flavors such as the limited edition Popping Root Beer Float ice cream and also their crispy waffle before they end their operations at Toa Payoh on 30th June.
Now for the good news…
Their ice cream can be bought online from their website at https://creamier.com.sg/shop/ and they provide free local delivery with minimum spending of $60. If you prefer to find a place to chill and have ice cream, you still can head over to their branch at Gillman Barracks and Tiong Bahru.
Creamier Handcrafted Ice Cream and Coffee
Blk 128, Lor 1 Toa Payoh, Singapore 310128

Creamier Handcrafted Ice Cream and Coffee
5a, Lock Road, Singapore 108927

Creamier Handcrafted Ice Cream and Coffee
78 Yong Siak St, #01-18, Singapore 163078

Know of a good place for food or fun, recommend it to us by leaving your comments below or contact us here.